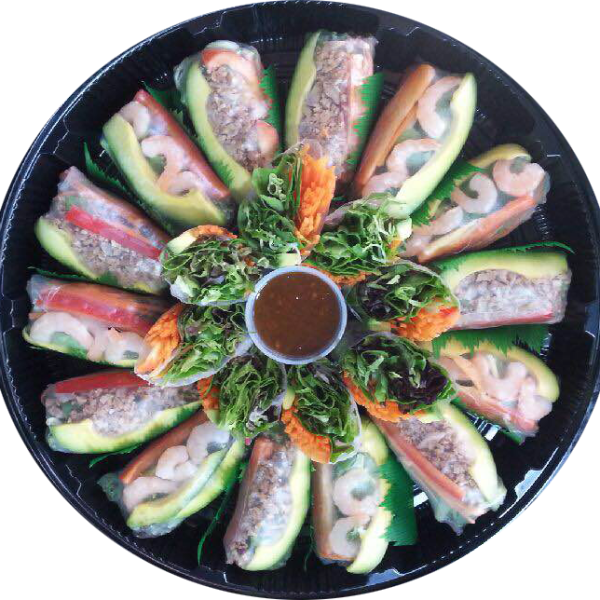 Rice Paper Roll Platter 18pcs
Mixture of chicken, prawn and vegetable only rice paper rolls or your own custom mixture of rolls.
Product Description
The rice paper roll platter comes with sweet chilli sauce and fish sauce.
Only logged in customers who have purchased this product may leave a review.